Wedding Cakes
We would love to be a part of your special day.
Wedding Cakes at Once in a Blue Moon Bakery & Cafe
Thank you for considering our Cary bakery for your wedding cake. We know this is an incredibly special time in your life and we want to help make it spectacular. Below, you can see all of our cake options for wedding cakes. We offer complimentary wedding cake planning sessions, Wednesday through Saturday, just give us a call to set up an appointment so we are ready for you!
We are pleased to offer the following:
Cake Flavors
Vanilla

Yellow

Chocolate

Carrot or Red Velvet (add .25 per serving)
Cake Fillings
Chocolate Mousse

Chocolate Raspberry Mousse

Hazelnut Mousse

Lemon Mousse

Mandarin Orange Mousse

Pastry Cream Mousse

Raspberry Mousse

Strawberry Mousse

Cream cheese icing

Buttercream icing
Icing Flavors
Vanilla Buttercream

Almond Buttercream

Chocolate Buttercream

Cream Cheese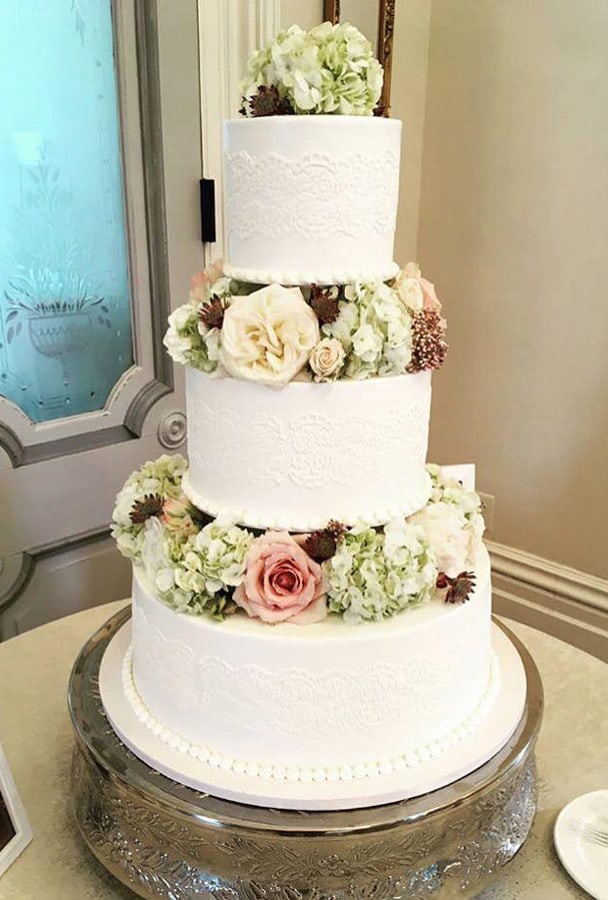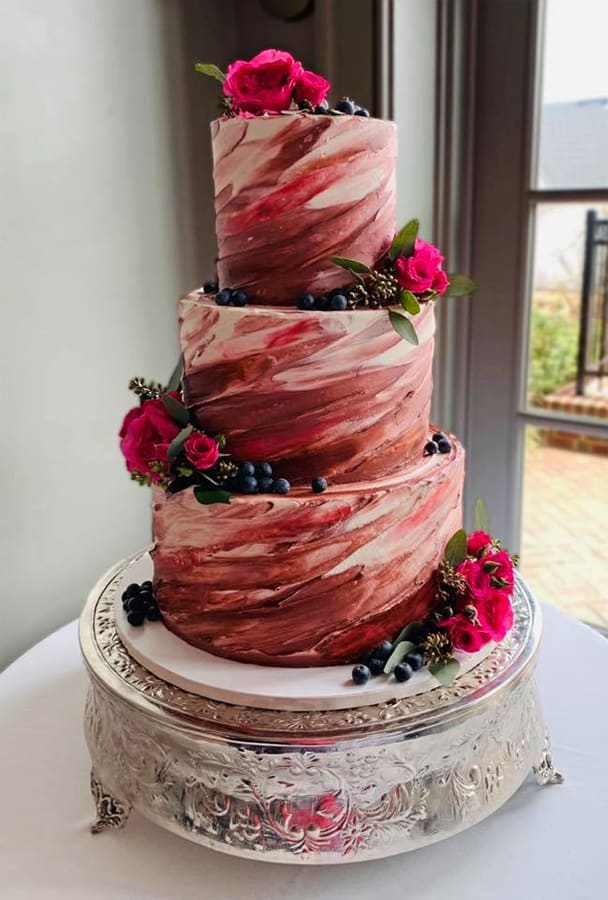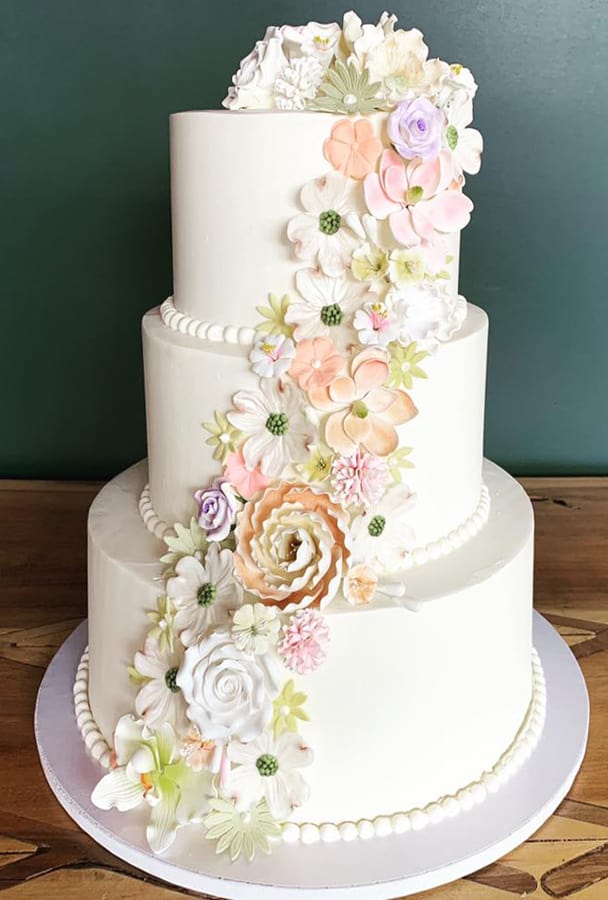 Round cakes are $5.25 per serving and square cakes are $5.75 per serving.
Royal icing flowers, gum paste flowers, fondant, or extensive design work are offered for an additional charge.
Diameter

Servings

Servings

Servings

6"
14
6x8
39
6x10x16
153
8"
25
6x10
53
8x12x14
158
9"
32
6x8x10
78
8x12x16
181
10"
39
6x9x12
102
6x9x12x16
202
12"
56
8x10x12
120
8x10x12x16
220
14"
77
8x12x14
130
6x10x14x16
230
16"
100
8x10x14
141
A 50% deposit is required when placing your order to reserve the date. The final balance is due 30 days prior to the wedding date.
A refundable hardware deposit may be required depending on the style of cake selected.
Silver cake stand are available for a rental fee of $25 and a refundable deposit of $125.
Our delivery and set-up fee is dependent on the location of your reception. Most places within Wake County from $45; outside of Wake County depends on the mileage.
As our gift to you, we will give you a free 6″ cake on your 1st anniversary!  (Only for orders that include a tiered wedding cake.  Please call us a couple of days in advance to place your order.